Everything's Bigger Up Close
GWS GIANTS

Role: Art Director/Designer
With the 2019 season quickly closing in, we were tasked with putting bums on seats by demonstrating the high emotion of a day at GIANTS stadium. To do this we utilised one of football's most iconic rituals, the team song, and turned it into an infectious war cry, highlighting the genuine passion that connects the club from the grass roots up.

My role was to come up with the conceptual framework for "Everything's Bigger Up Close" and then to design and art direct the look and feel for the membership collateral, press, OOH and large format.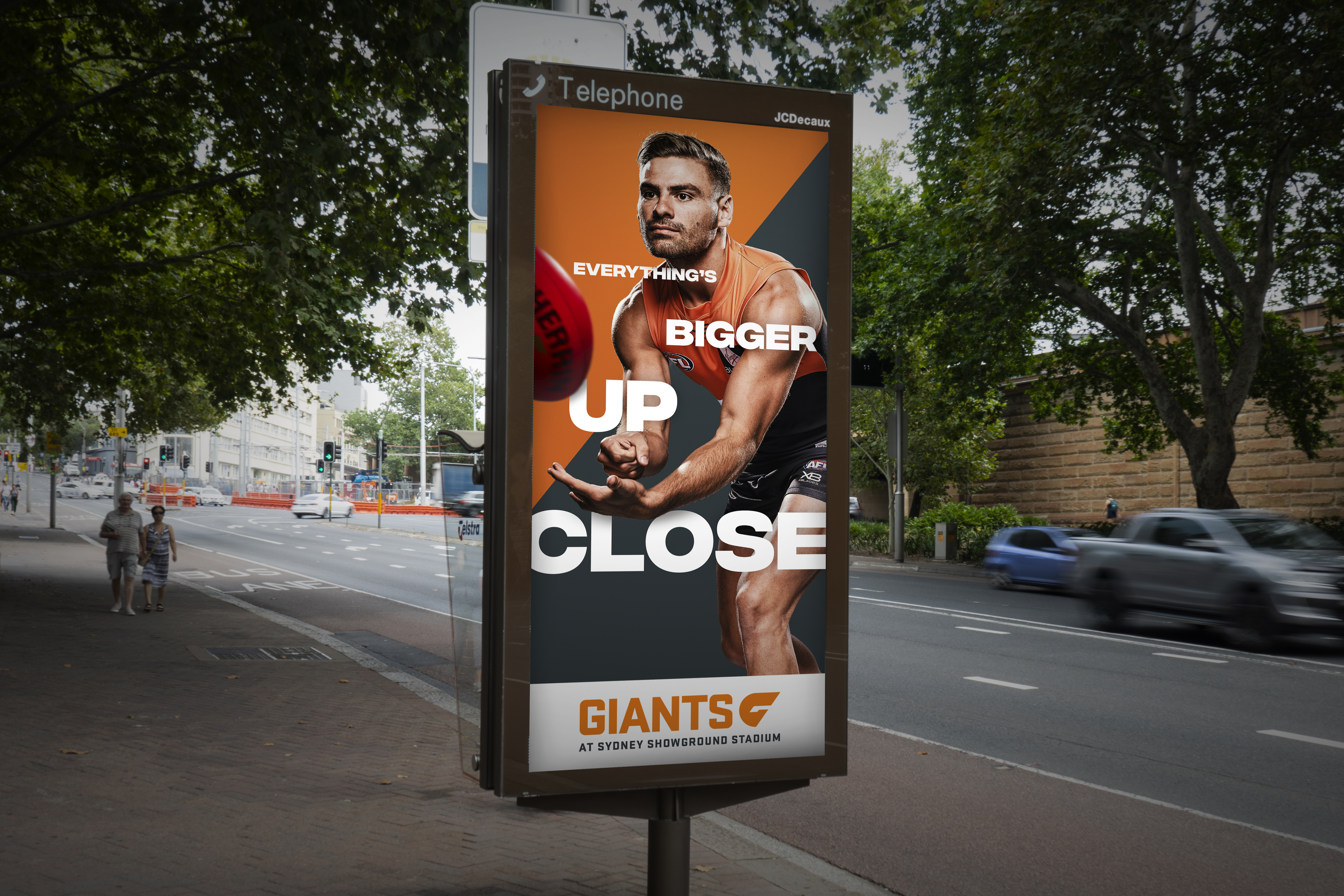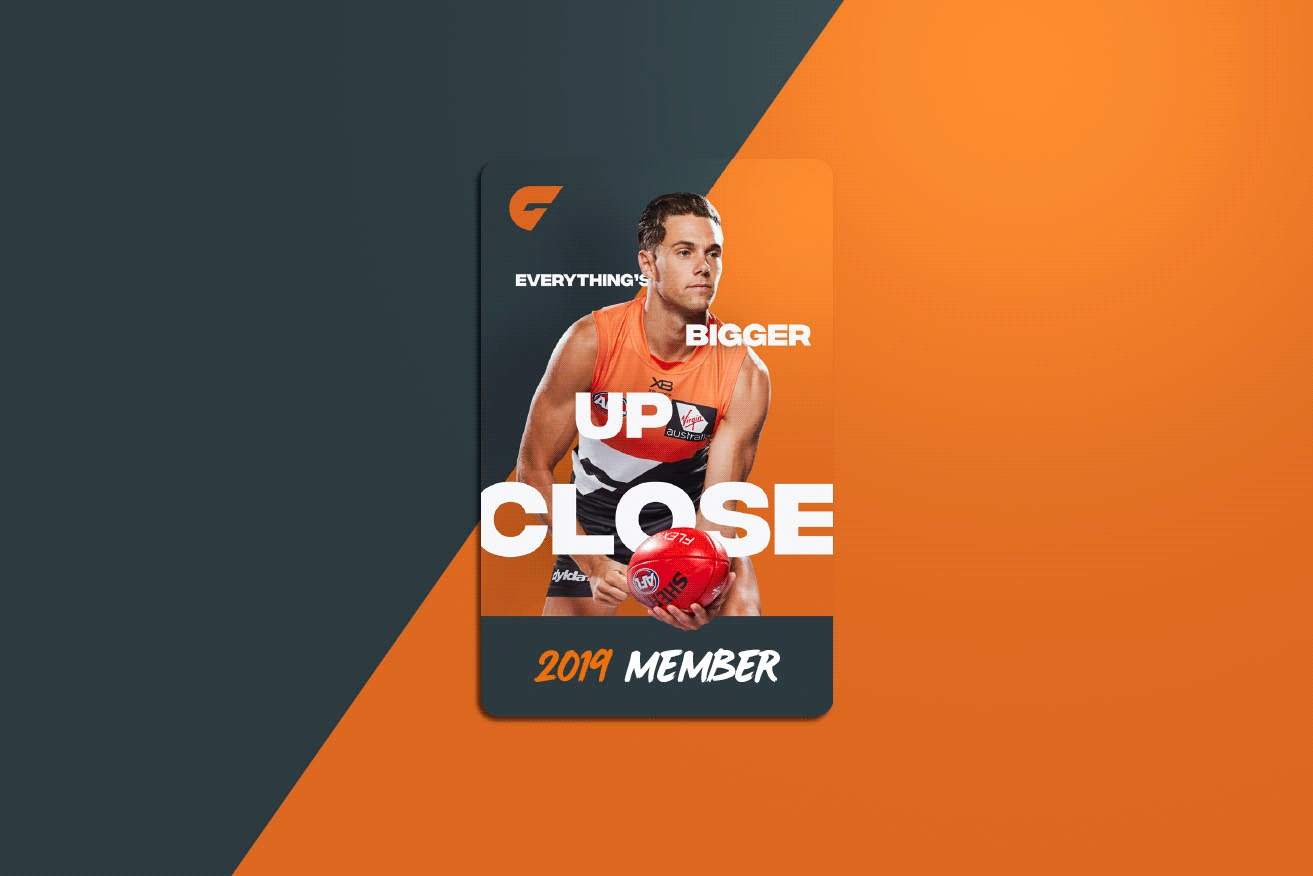 Below are a selection of stills I captured on the shoot. They were used as campaign comms.